Sale!
Sale!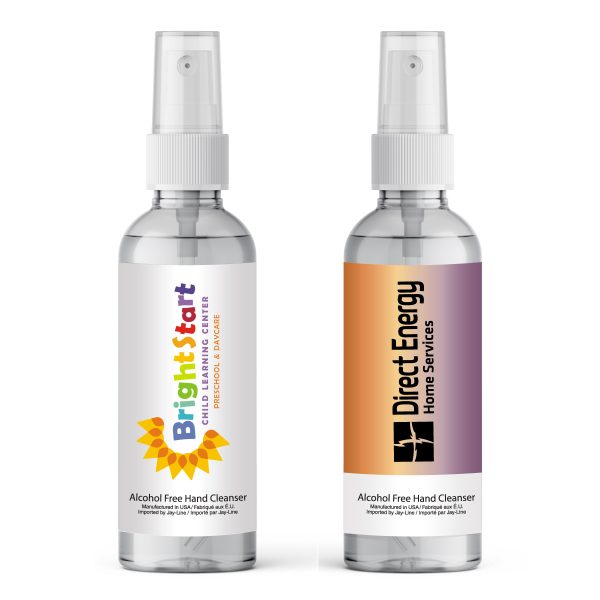 Quantity
Price
500

$ 4.99

$1.99
c
Click here for standard and optional charges.
Alcohol Free Hand Cleanser – 2oz
PC-SPRAY-2OZ
Why Use Alcohol-Free Hand Cleanser?

Won't dry or irritate skin.
Won't sting small cuts or scrapes.
Non-Flammable – Alcohol-based gels are instantly flammable.
Non-Corrosive – It will not damage jewellery, nail polish, clothing, or flooring.
Non-Toxic – most hand cleansers are sanitizers which contain alcohol.

Price includes full colour custom printed label.
Contains 2oz (60ml) of cleanser.
Active ingredient is benzalkonium chloride.
Made in North America
Please contact us regarding orders above the Max Quantity. Additional pricing information available upon request.
Charges
Pantone Match
All Pantone colours will be converted to 4-colour process. Exact Pantone match not available.
Product Info
Production Time
7 - 10 business days pending art approval
Imprint Colour
4 Colour Process
Inventory
No information available at this time.
Get A Quote
Contact Us